Delivery Policy
After placing an online order via the Website, you will be presented with a screen thanking you for your order and confirming your order has been received and accepted by one of our staff.
You should also receive a confirmation email. Please make sure the email address you provide is correct and your mailbox is in proper working order, as all correspondence regarding your order is sent to this address.
Incorrect personal details may lead to problems or delays in delivery, so please ensure that you have included your correct address (including postcode), email address and contact telephone number when ordering.
If you do have any questions, comments, complaints or praise regarding the Products shown or ordered on the Website we would very much like to hear from you and you should direct all communication to info@yumasushi.co.uk.
For the safety of our drivers, a driver will only deliver to the main door/reception when delivering to apartment blocks, flats or hotels.
Minimum delivery spend may apply.
Our goal is to provide the best Sushi delivery service in the area which includes maintaining our excellent reputation for on-time delivery. Unfortunately things do not always go to plan and factors, such as weather and traffic conditions, may occasionally prevent us from achieving this.
We will do our best to fulfil your order in accordance with the delivery date and time set out in the confirmation email or, if delivery is specified as asap, within a reasonable time from the time the confirmation email was sent taking into account the volume of orders and circumstances facing at the time.
We will inform you if we become aware of an unexpected delay.
Cancelation and Refund Policy
You have the right to cancel an order by telephoning the Shop up until either:
a. in the case of any advance order (which is/are order(s) placed more than 1 day before a requested delivery date), up to 1 day before the order is due to be delivered; or
b. in the case of same day orders and deliveries, within a reasonable time (usually just a matter of minutes) and, in any event, before any food has been used to start preparing the order.
You will not be charged for cancelled orders made in accordance with these cancellation provisions. Any payment made prior to an order being cancelled, in accordance with the above, will usually be reimbursed using the same method originally used by you to pay for your purchase.
Price and Payment Policy
The price of any Products will be as quoted on our Website and may vary from time to time, except in cases of obvious error.
Prices are liable to change at any time, but changes will not affect orders placed where you have already checked-out and been presented with the Confirmation Screen (unless, due to a technical error, you have been overcharged for some reason). Despite our best efforts, some of the Products listed on our Website may be incorrectly priced (either due to human or technical error). The manager will normally verify prices as part of the order process and the manager's decision in relation to pricing is final and binding.
Payment for all Products can be by credit or debit card at the point of ordering or in cash at the point of collection. We accept payment via Maestro, Visa Delta, Visa and MasterCard. We will charge your credit or debit card at the point of order.
Should you choose to pay by credit or debit card, once your order has been confirmed your credit or debit card will have been authorised and the amount marked for payment. Payment is made directly to Yuma Sushi.
The Yuma Sushi Concept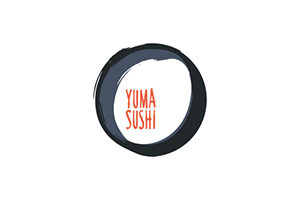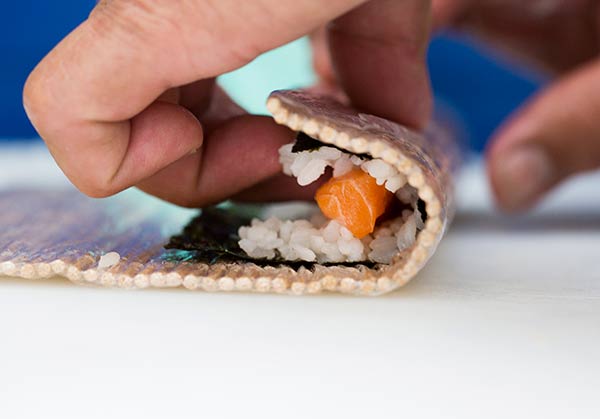 We are proud to say our chefs prepare fresh sushi every morning using the best ingredients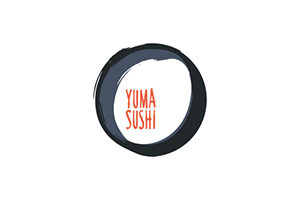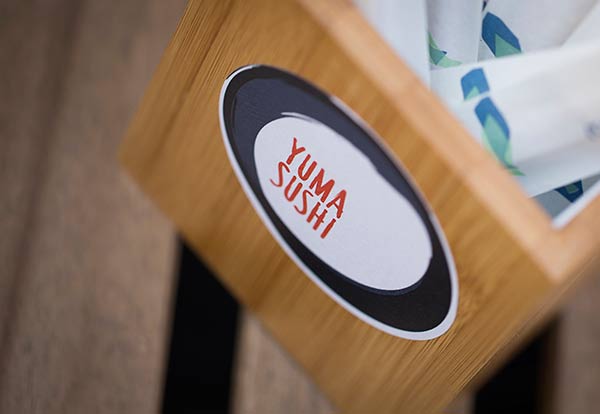 Freshly made to order, our sharing platters are perfect for work, meetings or social occasions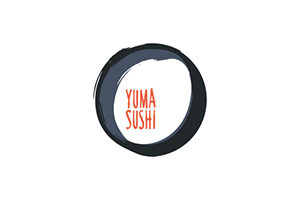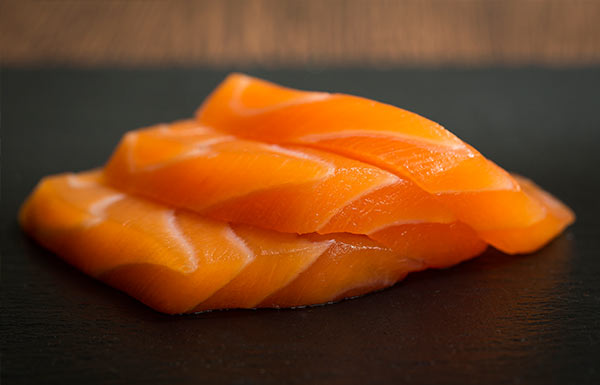 You can order online and get our delicious sushi delivered to your door