Yuma Sushi is a new sushi shop in Chiswick, selling fresh, hand made sushi.
Now located in Chiswick, Yuma Sushi opened in Richmond in June 2014. Producing the finest handmade sushi, using only the best ingredients, Yuma Sushi quickly built up a loyal following with both the local and business community. Rich in vitamins and minerals, yet low in fat, sushi is a healthier alternative to many heavier cuisines. You will love the lightness and delicious taste of our sushi that is prepared especially for you.
Our chefs
We at Yuma Sushi are passionate about Japanese food and have put together an extremely experienced team. Our highly qualified chefs have many years experience working in Japanese restaurants worldwide and drawing on this experience they have created a delicious, healthy menu.
We are proud to say we prepare fresh sushi every day using the best quality ingredients from the top London Fish Suppliers. We use Scottish salmon from a sustainable Salmon farm that produces lean, fit fish of exceptional quality and many of our vegetables are organically grown and picked fresh daily in our chefs own garden.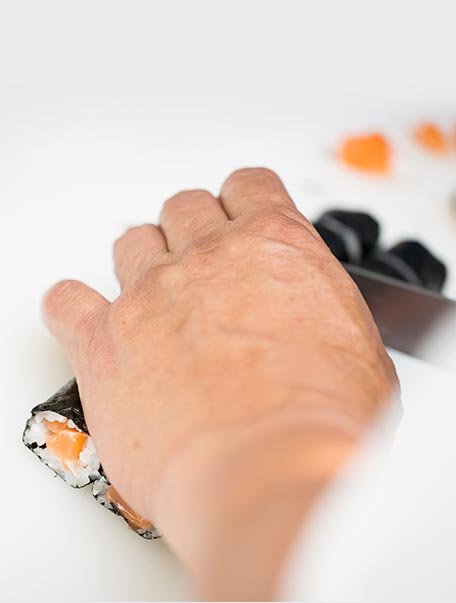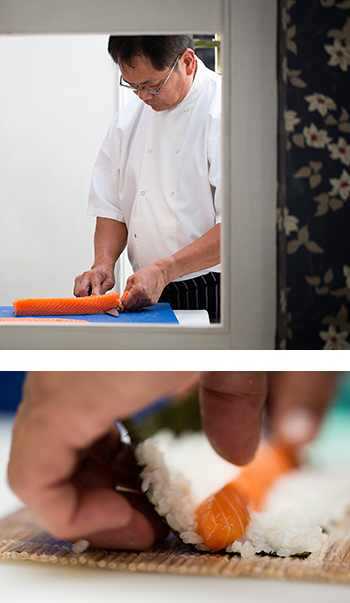 Our shop