Privacy Policy
Yuma Sushi Privacy Policy Yuma Sushi Limited operates yumasushi.co.uk. This page informs you of our policies regarding the collection, use and disclosure of Personal Information we receive from users of the Site. We use your Personal Information only for providing and improving the Site. By using the Site, you agree to the collection and use of information in accordance with this policy.
Yuma Sushi Limited is a registered Company Incorporated and registered in England. Our Company number is 8788928.
Any personal information we collect will be used in accordance with the Data Protection Act 1998.
What information we Collect and how We hold and use the personal data we collect via www.yumasushi.co.uk, when you place an order with us, or by filling in forms on our site and other ways you communicate with us. This includes information you provide when you:
• place an online order on our Site, by telephone or in person;
• sign up to receive our newsletter;
• enter a competition or promotion
Log Data Like many site operators, we collect information that your browser sends whenever you visit our Site ("Log Data"). This Log Data may include information such as your computer's Internet Protocol ("IP") address, browser type, browser version, the pages of our Site that you visit, the time and date of your visit, the time spent on those pages and other statistics.
Communications Where you have given us consent we may use your Personal Information to contact you with newsletters, marketing or promotional materials and other information regarding Yuma Sushi that may be of interest to you. You may opt out of receiving any, or all, of these communications from us by following the unsubscribe instructions provided in every email we send.
Security We follow strict security procedures in the storage of information you have given us, to prevent unauthorised access in accordance with the UK data protection legislation. All information you provide to us is stored on our secure servers within the United Kingdom. Any payment transactions will be encrypted. The security of your Personal Information is important to us, but remember that no method of transmission over the Internet, or method of electronic storage, is 100% secure. While we strive to use commercially acceptable means to protect your Personal Information, we cannot guarantee its absolute security. We do not sell or rent your personal information to any third party at all, ever.
Marketing We would like to occasionally send you information about any special offers, promotions, or services which may be of interest to you. You may opt out at any time. If you no longer wish to be contacted for marketing purposes, please email us at info@yumasushi.co.uk or use the unsubscribe link on our emails.
The Yuma Sushi Concept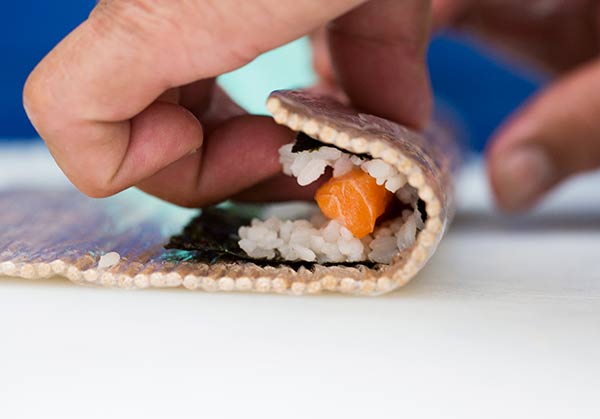 We are proud to say our chefs prepare fresh sushi every morning using the best ingredients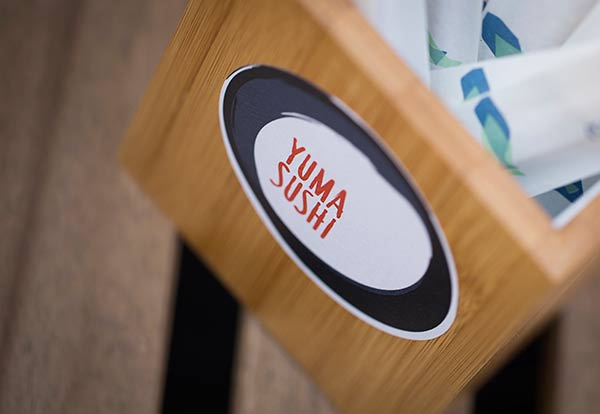 Freshly made to order, our sharing platters are perfect for work, meetings or social occasions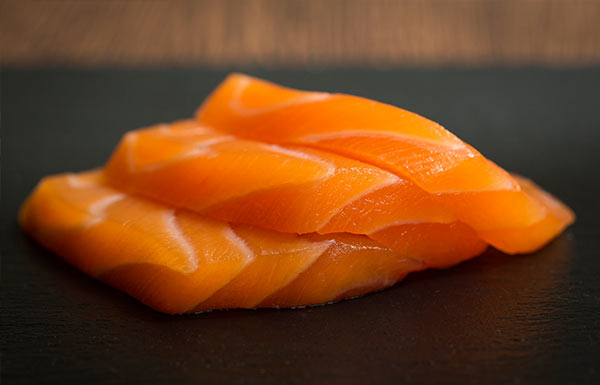 You can order online and get our delicious sushi delivered to your door